Key West Boat Body Repair     
Key Marine Service in Key West is your boat body repair shop. No matter how big or how small, we will restore your boat's body back to new again. Our Key West boat body repair shop is capable of handling all of your fiberglass and gel coat repairs. Serving the Florida keys in boat body repair, Key Marine Service is the one. Key Marine Service boat body repair technicians will guarantee you'll be satisfied with the final product. Call 305-767-3606 for a Free Estimate today!
Key West Fiberglass Boat Repair
Quality Key west fiberglass boat repair shops are hard to come by. Our team of fiberglass yacht repair technicians have over 30 years of combined experience. Identifying problems to your yacht's fiberglass problem early on is essential. Maintaining your boat fiberglass integrity can prevent extensive damages to your boat's hull later on. Does your vessel have bubbly pimples in the fiberglass of the hull?  We can help remove those pimples from your yacht as well.  If your boat in Key West needs fiberglass repairs, you can count on us, the leaders in fiberglass boat repair.
Mobile Fiberglass Boat Repair
Key Marine Service in Key West Florida offers mobile fiberglass boat repair. Serving the entire Florida Keys, our mobile fiberglass yacht repair technicians will come to your boat. No project is too small or too big for our fiberglass repair team. Inquiry within and find out how our mobile fiberglass boat repair team will make your boat shine again.
Key West Gel Coat Boat Repair 
Boat gel coat repairs can be difficult. Color matching your gel coat repair can be time consuming and expensive. If your gelcoat repair is not done correctly it can be disastrous.  Our Key West gel coat boat repair shop has expert gel coat technicians. Key Marine Service gel coat yacht repair technicians will make your boat look like new again. Spider cracks to your gelcoat can lead to moisture intrusion to your boat's fiberglass  causing de-lamination. It is very important that you repair your boats spider cracks. Make your boat look like new again and count on us for your next Key West gel coat boat repair.
Fiberglass Boat Restoration
Fiberglass boat restorations can be time consuming and expensive. Key Marine Service is here to help you restore your yacht at affordable prices. No matter how much work needs to be done, our team of fiberglass boat restoration technicians will save you money in the long run. Fiberglass boat restoration cannot be done by anyone. Our highly trained technicians can help with fiberglass, wood, teak, or any other material that your vessel is in need of work. Don't just trust anyone with your boat's fiberglass restoration. Trust Key Marine Service with our fiberglass boat restoration satisfaction guarantee!
Free Estimates
Key Marine Service offers free estimates on all fiberglass and gel coat boat repairs. Call or text us at 305-767-3606 for your free fiberglass or yacht gel coat repair estimate.
Satisfaction Guarantee
We are confident that you will be satisfied with our Key West yacht fiberglass repair.  If not, we will make your boat look satisfying to you at no expense. Key Marine Service can guarantee all our customers satisfaction in our boat fiberglass and gel coat repair services.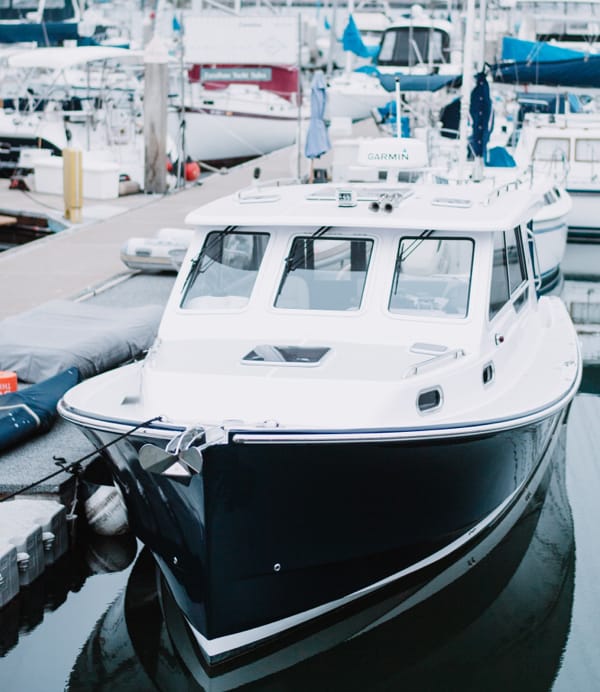 Key Marine Service located in Key West, FL is your one stop marine service center.  Our facility offers mobile boat repair and boat detailing services 7 days a week with after hours services available.
6801 Shrimp Rd Key West, FL 33040